Jiuhong Chemical February 21 Product Quotation
---

Crude Oil:
2/20 close: China-U.S. trade talks again released positive signals, Saudi Arabia said global crude oil supply and demand is expected to further balance, international oil prices both rose. WTI56.92 up $0.83/barrel; Brent 67.08 up $0.63/barrel. China SC main 1904 fell 2.2 to 457.1 yuan/barrel.
Propylene:
Yesterday, the price of propylene market ran smoothly, and the mainstream turnover in Shandong propylene market was 7500-7600 yuan/ton. The rally in polypropylene futures has some positive support for the propylene market.
n-Butanol:
Yesterday the domestic positive butanol large steady small movement, the transaction continued to improve. The volume of positive butanol transactions in the day is obvious, downstream market replenishment led to the smooth downward flow of inventory, the market is expected to be good. Shandong Lihuayi Butyl Octanol Plant is operating normally. Today, n-butanol is raised by 6800 yuan/ton. Luxi Chemical's collective pricing price today was raised by 100 yuan/ton, with 6900 yuan/ton leaving the factory, with high load and low inventory.
Phthalic anhydride:
Yesterday, the domestic industrial naphthalene market continued to rise, by the buying market, the downstream market to receive goods enthusiasm is OK, the regional bidding prices continue to rise. The overall inventory pressure of the phthalic anhydride industry is controllable, the cost support is obvious, the inventory of various manufacturers is tight, and the ex-factory price is stable. East China adjacent law 7000-7100 yuan/ton factory, North China and Shandong adjacent law 6850-6950 yuan/ton factory, naphthalene mainstream 6700-6800 yuan/ton factory.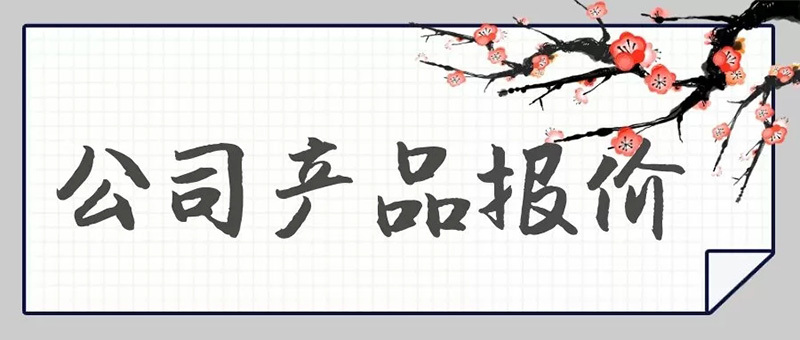 The company's annual production capacity of 180000 tons of DBP plant production is normal, the annual production capacity of 40000 tons of adjacent naphthalene mixed legal phthalic anhydride production is normal, all for their own use. Crude oil prices continue to rise in the good market, positive butanol mainstream prices rise, phthalic anhydride affected by raw materials industrial naphthalene mainstream prices are strong, DBP downstream customers have resumed work, inquiry procurement enthusiasm is high, the transaction atmosphere is active, DBP factory price sentiment is obvious, the recent DBP or continue to stabilize the upward trend. Today, DBP raised 50 yuan/ton and implemented 8200 yuan/ton. One price was negotiated and sales were limited.
Warm Tip: As customers will collect the goods after the year, please inform our business personnel three days in advance if there is a delivery plan. We will arrange the delivery. Thank you for your understanding and support.