Thematic Meeting to Celebrate the 98th Anniversary of the Founding of the Communist Party of China
---
2019 is a special year. The 98th anniversary of the founding of the Communist Party of China is also the 70th anniversary of the founding of the the People's Republic of China. As the 98th anniversary of the founding of the Communist Party of China is approaching, today, we are here to review the glorious history of the party and praise the party's great achievements. Here, on behalf of the branch committee of Kaifeng Jiuhong Chemical Co., Ltd., I would like to presentCommunist Party MemberSeason's greetings! Warm congratulations to comrades Wang Qunying and Chen Yongzhan who joined the Communist Party of China today!
The Communist Party of China from birth to nowIt has been a glorious 98 years. Over the past 98 years, our party has united and led the people of all ethnic groups across the country to succeed, persevere, and work hard to complete and promote the new democratic revolution, socialist construction, and reform and opening up. The three major achievements of the theoretical system of socialism with Chinese characteristics and the socialist system with Chinese characteristics have brought about historic changes in the future and destiny of the Chinese nation. Especially since the 18th National Congress of the Communist Party of China, the Party Central Committee with Comrade Xi Jinping as the general secretary has complied with the party's will and public opinion, strictly managed the party's governance, used strong medicine to eliminate diseases, and the determination to treat chaos with severe drugs, and used the courage of scraping bones to cure poison and strong men to break their wrists., Deeply promote the construction of party style and clean governmentFight against corruptionThe party's advanced nature and purity have been further enhanced, the core role of leadership has been further demonstrated, and the ruling foundation has become more stable. Practice has proved that our party is a party that adheres to scientific armed forces and has distinctive advanced characteristics. It is a party that serves the masses and serves the people wholeheartedly. It is a party that can withstand various tests and is constantly mature and confident. In order to realize the "two centenary" goals and the "Chinese dream" of the great rejuvenation of the Chinese nation, we must unswervingly adhere to the leadership of the party. With the glorious course of our party in 1998, the party organization has also gone through an unusual road of development.。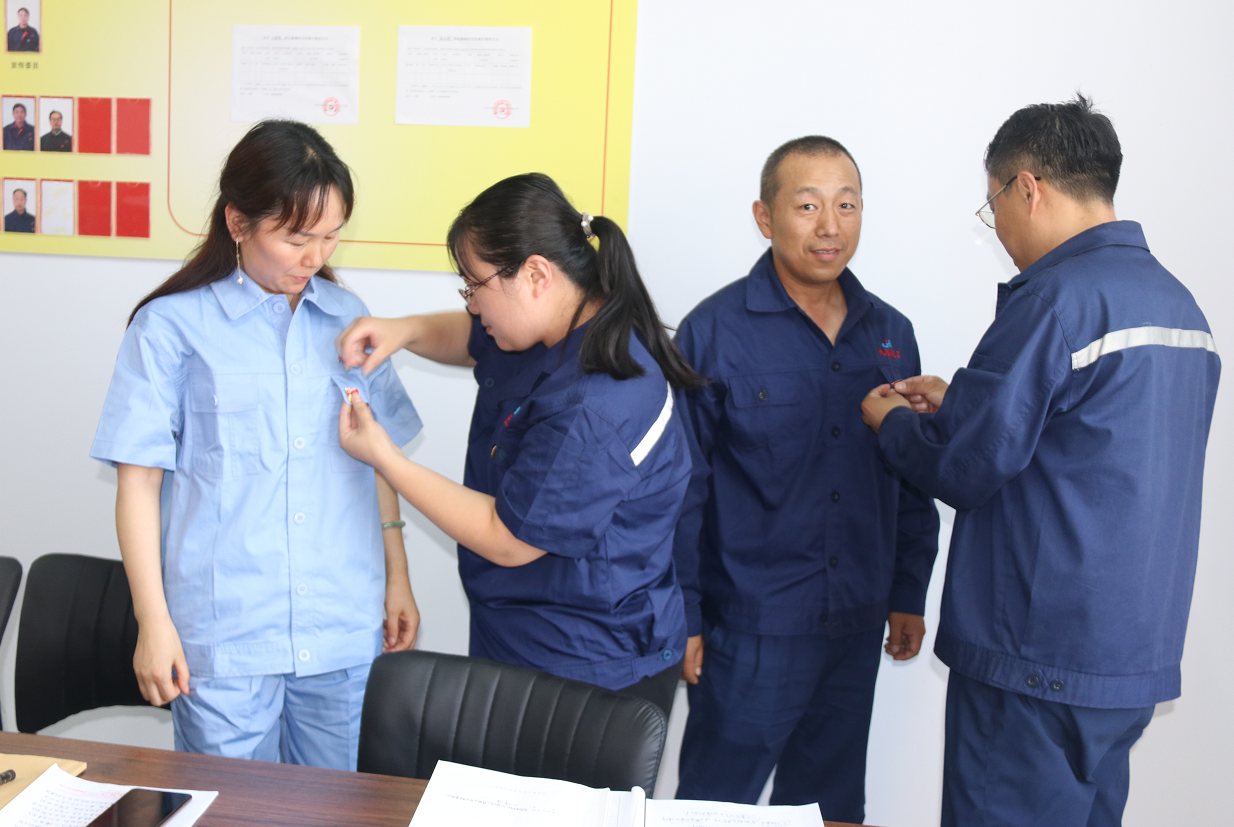 Jiuhong Chemical Party Branch inIt was established in August 2017 and was rated as an advanced grassroots organization in 2018.28 people actively asked for progress and wrote applications for party membership. Party building work was established as a benchmark for non-public enterprises.